Norton Wins Gold in the Corporate Engagement Awards
The Surf Smart program co-created with World Association of Girl Guides and Girl Scouts is recognized for its impact and innovation
The Corporate Engagement Awards (CEA), now in its 12th year, recognizes the most successful and innovative corporate partnerships. We are thrilled and honored to announce that we have won Gold in the 2022 CEA Best Educational Programme category for Surf Smart 2.0.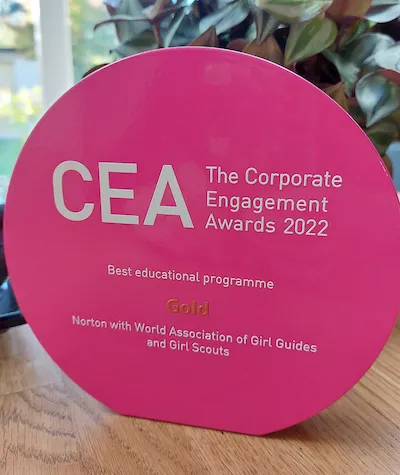 Co-created in collaboration with the World Association of Girl Guides and Girl Scouts (WAGGGS), Surf Smart is a badge program that focuses on Cyber Safety education, helping to provide a generation of girls and young women with the ability to protect themselves and others online.
Developed for scouts and guides ages five to 25, Surf Smart 2.0 includes a number of activities to respond to different contexts, ages, learning needs, and objectives. The five tenets of the curriculum cover connecting positively online, protecting oneself from risks, understanding one's digital rights and footprint, and imagining a better internet, where positivity and creativity can lead to an improved online experience for others.
WAGGGS has been an incredible, long-term partner and through Surf Smart 2.0, we've reached more than 600,000 Girl Guides and Girl Scouts in 44 countries since 2011. Following the completion of the program, 90% of participants reported knowing where to get help if they feel uncomfortable or at risk online, 97% feel confident and able to act as advocates and share what they have learned with others, 98% are more able to identify if something is dangerous online, 99% enjoyed learning through the Surf Smart, and 98% agreed to think carefully before sharing anything online.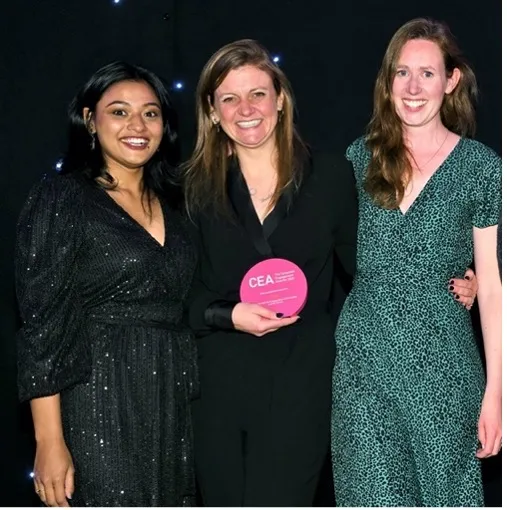 We recently committed an additional $1 million to increased capacity for Surf Smart 2.0 programs across Europe, support the 2023 WAGGGS Academy event in Germany, and help launch an online advocacy fund to support girls and young women interested in digital advocacy. This successful partnership is now in its third phase, and we are aiming to reach an additional 200,000 girls and young women by December 2024.
This award both celebrates Surf Smart 2.0 and helps recognize the continuous work we put into our Corporate Social Responsibility programs to support our communities in authentic and meaningful ways. Congratulations to all of the winners!
Want to comment on this post?
We encourage you to share your thoughts on your favorite social platform.