An Exciting New Partnership with National AfterSchool Association and Discovery Education
NortonLifeLock celebrates Cybersecurity Awareness Month with a dynamic learning program
October is Cybersecurity Awareness Month, and as a global leader in consumer Cyber Safety, it's one of our favorite times of the year. Launched in 2004 by the National Cybersecurity Alliance (NCA) and the U.S. Department of Homeland Security (DHS), the month is dedicated to creating resources and communications to help organizations keep their employees safe online, while collaborating with government and private industry to raise awareness about digital security for all people.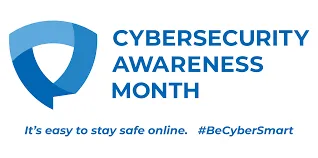 This year, NCA is focused on themes ranging from multi-factor authentication and creating strong passwords to updating software and recognizing phishing scams.
As we wrap up our celebration of Cybersecurity Awareness Month, we are excited to launch a new partnership with Discovery Education, the worldwide EdTech leader whose state-of-the-art digital platform supports learning wherever it takes place. Discovery Education's award-winning K-12 learning platform is a secure place teachers can rely on for lesson plans, engaging and timely content, and useful tools to engage students, track progress, and gain professional inspiration every day. Discovery Education offers virtual field trips, videos, ready-to-use resources, podcasts, text, career spotlights, and more real-world, vetted resources for educators to integrate into instruction. It even allows users to build and customize their own creative lessons and activities.

Our new partnership, including a $2.4 million investment from NortonLifeLock through 2025, will help develop a thoughtful Cyber Safety program using our unique expertise. Created in collaboration with the Discovery Education curriculum and content team, the initiative will combine powerful video storytelling, dynamic interactives, compelling classroom activities, and other relevant content, to help promote equitable access to online safety tools for all students.
We estimate this multi-year, global education program will reach K-12 students nationwide, through a partnership with the National AfterSchool Association (NAA), a membership association for professionals working to provide a wide variety of extended learning opportunities and care during out-of-school hours. We are also planning opportunities for our employees to volunteer and engage with students and the NAA, which supports after school programs across the country.
We are excited to launch this impactful partnership with NAA and Discovery Education, and will update you on our progress throughout the duration of the partnership.
We hope you had a very happy Cybersecurity Awareness Month and that today, and every day, you're staying safe online.
Want to comment on this post?
We encourage you to share your thoughts on your favorite social platform.