Earth Month in Action
NortonLifeLock celebrates our planet with new initiatives and continued partnerships
April marks Earth Month, a time to focus on the challenges our planet is facing while propelling new ideas forward that will create a lasting positive impact on our future. Designed around Earth Day on April 22nd, the theme for this year is "Invest in Our Planet," which aims to hold everyone accountable for the future of the environment (1).
Investing can come in the form of building healthier communities, countries, and economies to accelerate the rapid change that we need. A key part of our environmental stewardship program is partnering with leading nonprofits to amplify our impact, while we continue to make strides in our own sustainability practices. Today, we are proud to announce that, for the next three years, this investment includes new and ongoing support for Barefoot College International (BCI).
BCI is an incredible organization, on a mission to realize the endless potential of underserved people in rural communities. BCI has forged a women-centered global network, dedicated to sustainable development in impoverished communities (2). BCI focuses on co-curriculum training, called ENRICHE, which provides far more for these women than simply job skills. ENRICHE includes digital and financial literacy, health and reproductive health, civil and human rights, and microenterprise formation.
Through our partnership, NortonLifeLock will be supporting their affectionately-titled Solar Mama initiative, providing solar engineering and education programs through a $100,000 annual donation from 2022-2024. The program is global in scale, operating in over 90 countries.
Slide 1 of 3
Slide 2 of 3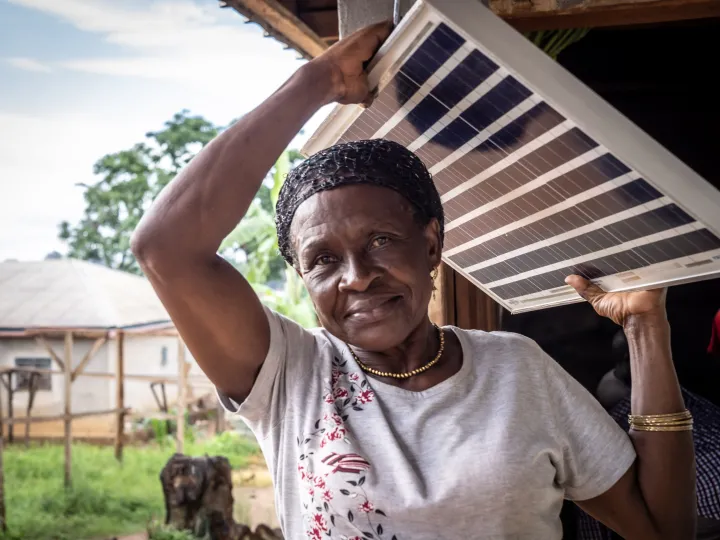 Slide 3 of 3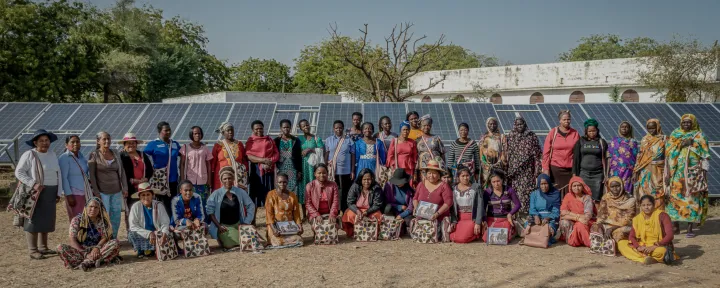 In addition to our new commitment to Barefoot College, we are excited to report on the success of our support of the GRID Alternatives' National Tribal Program. The nonprofit partnership, which you can read more about here, helps low-income communities get clean, affordable, renewable energy, while creating jobs and increasing transportation opportunities.
To date, GRID has installed roughly 800 kilowatts of clean energy in partnership with tribal communities, reaching 80% of target goal already. From the projects completed, an estimated $2.4 million in long-term energy cost savings will be unlocked for Indigenous Nations over the lifetime of the systems.
"There are constantly power and water outages, and solar can help to solve these issues in my community," said GRID trainee Yulissa Raphealite, of the rural reservation community called Pine Hill. "It can really benefit communities."
This year and every year, NortonLifeLock focuses on our role in protecting the planet. Whether it is empowering the next generation of solar engineers or helping provide access to low-cost electricity, one of the best ways to create lasting change for our planet is to partner with like-minded organizations to scale our progress. We look forward to continuing these exciting partnerships and wish you all a happy and sustainable Earth Month!
[1] https://www.earthday.org/earth-day-2022/
[2] https://www.barefootcollege.org
Want to comment on this post?
We encourage you to share your thoughts on your favorite social platform.