How to Make Your Place of Work a Place to Give
Joining Giving Tuesday's Global Giving Movement
What if someone said you could join a global giving movement?
You now have the opportunity. Today marks Giving Tuesday, the global day dedicated to giving that kicks off the holiday season. Anyone can join the movement and this year alone the movement has raised over $177 million impacting organizations across 98+ countries.
As the Giving Tuesday movement highlights "one of the best ways to get involved is in your own community." For many, work is likely not the first community you look to, however, companies today present numerous opportunities to give, many times without spending a penny. For example, America's Charities 2017 Snapshot, a survey of nearly 1,600 employees on workplace giving, volunteering and CSR, showed that nearly 3 out of 5 respondents volunteer through a workplace-sponsored program and nearly one half donate through workplace giving programs.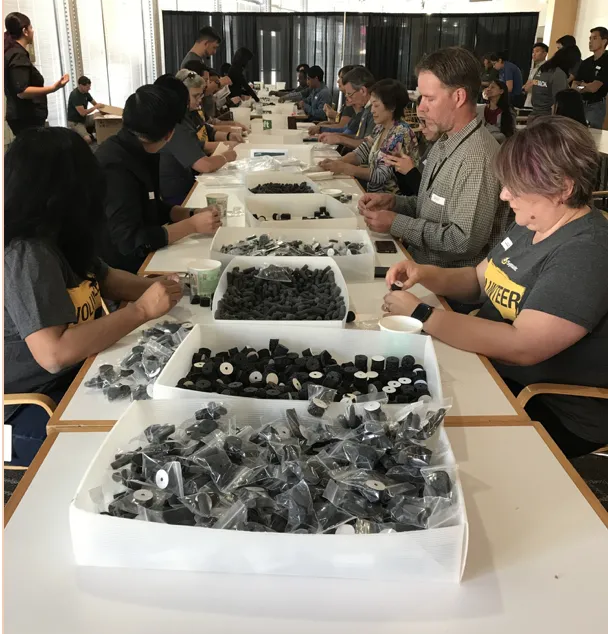 Below are just some of the ways you can make your place of work a place to give:
Make your dollars do double time. Research by the CECP, in association with The Conference Board, shows that in 2016 nine out of 10 companies matched employee donations. Many companies match employee donations during certain times of the year such as Giving Tuesday, the holidays, for a specific campaign, or in exchange for volunteer hours.
This year on Giving Tuesday, Symantec is allocating a fund of up to $500,000 to match employee donations. Employee donations will be matched 2:1 up to $1,000—this on top of our employees' typical annual match cap. Additionally, during Symantec's second annual Global Service Week employees across 11 countries volunteered over 6,200 hours, translating to over $41,000 in donations on their behalf through our Dollars for Doers program. All without donating a penny of their own money.
Would you rather be working or volunteering? Recognizing that time is a barrier to volunteering, companies increasingly offer paid time off to volunteer. Research shows that in 2016 61% of companies offered paid time off to volunteer[3]. In FY17, we launched Symantec Service Time, that grants each employee 40 hours a year (during working hours) to volunteer or serve on a community relations committee, Employee Resource Group (ERG), or Green Team.
Find a seat on the board. Many nonprofits are looking for high caliber expertise, but cannot afford the price to hire. They therefore look to bring in expertise probono through board service. Nonprofit The Board Match estimates that new board members add $9,400 in value to nonprofits with each year of service. Additionally, according to a recent study by Korngold Consulting, nonprofit board service stimulates leadership, creativity, and innovation, and improves key business skills such as strategic planning, a win-win for the volunteer and nonprofit.
Does your workplace help place employees in board service with their nonprofit partners? Can you reach out to nonprofits that your company supports to see if there are needs? Chances are nonprofits your company supports will be aligned to or looking for skills like yours.
As part of Symantec's Corporate Responsibility (CR) program we encourage our employees to join nonprofit boards through our Nonprofit Board Service program, and couple their volunteer service with a cash grant to the nonprofit of $1,000 per year. Many employees serve on boards including Amy Cappellanti-Wolf, Symantec's Chief Human Resource Officer, who sits on the board of the Silicon Valley Children's Fund (SVCF), a nonprofit committed to improving educational and life outcomes for foster youth. Additionally, EMEA CTO & Vice President, Technology Services, Darren Thomson recently joined the board of STEM nonprofit TeenTech to support organizational developments and continue expansion of Symantec's mentoring partnership.
Join a team. From employee resource groups (ERGs) to Green Teams to Community Relations committees, can you join a group that will connect you with volunteer and giving opportunities? At Symantec our ERGs are extremely active throughout the year and donate time and resources to nonprofits advocating for LGBT rights, gender diversity, online safety, access to education and more.
Are you the next intrapraneur? Many corporate philanthropy initiatives begin as an initiative or passion lead by one person. For example, our Symantec C3 program grew out of the experience of one employee volunteer and today is our signature corporate responsibility program. Symantec C3 provides a pathway for underrepresented young adults delivering targeted education, training, and certifications to help candidates fill in-demand cyber security jobs and enter long-term, meaningful careers. To date the program has reached nearly 7,000 students.
More and more, the workplace is becoming a place to make a difference. At Symantec employees across all regions and functions are donating their time and expertise resulting in over 27,000 hours of volunteering in FY17, over $800,000 in employee giving and over $1 million in matching gifts/dollars for doers donations.
This Giving Tuesday if you think I don't have the time or money, you don't know where to start, try looking to your employer. Chances are its easier than you thought.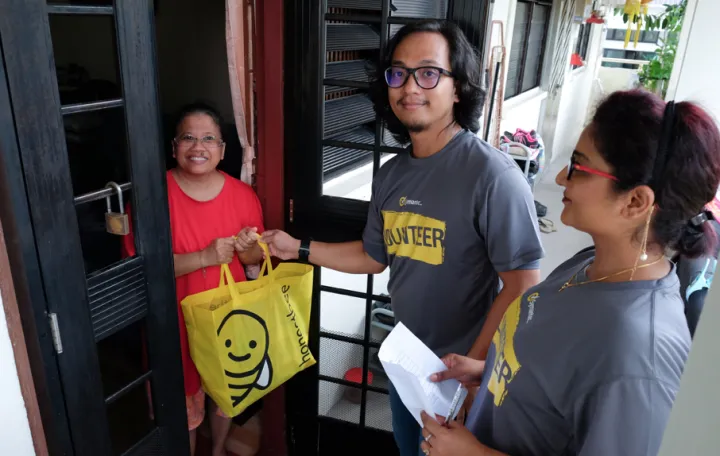 Want to comment on this post?
We encourage you to share your thoughts on your favorite social platform.