The Next Generation of Savvy Online Citizens
NortonLifeLock funds LifeSmarts to provide digital safety education to middle and high schoolers
When we think about teaching life skills to our children, we must keep in mind the changing nature of our digital world. Long gone are the days when "Home Economics" and "Woodshop" sufficed as entry level skills into the world of adulthood. Becoming an adult means understanding what it takes to be a smart consumer in an increasingly complex marketplace. To do so, young adults must fully understand the topics of online safety, identity theft, and online fraud.
These topics have never been more important. The Identity Theft Resource Center reports that, "2021 data compromises were 23% more than the previous all-time high," and according to the Federal Trade Commission, both identity theft and fraud increased in 2021, with "younger people" (ages 20-29) reporting losing money to fraud more often than older people.
As a consumer cybersecurity company, we are committed to empowering people to protect their digital lives. That is why NortonLifeLock is a proud year-long sponsor of LifeSmarts, as well as its annual competition, the National LifeSmarts Championship, pictured below.
LifeSmarts is a pioneer in the realm of consumer education. Started 28 years ago, the organization provides free education and resources to middle school and high school students on core consumer topics. This includes consumer rights and responsibilities, the environment, health and safety, personal finance, and technology.
With funding provided by NortonLifeLock in 2021-2022, LifeSmarts was able to offer new lessons on online safety and identity theft. After attending the training sessions, student scores improved on average by more than 20% from pre-test to post-test and, as a result, 85% of LifeSmarts students can easily identify online fraud and take steps to protect themselves from identity theft.
In addition to training and education, we funded the National LifeSmarts Championship in April 2022, held in Washington, D.C. At this exciting event, 38 teams competed, representing 30 states. Our $50,000 donation helped provide travel stipends to 200 kids, helping them attend and compete in this fun and important event. It provided participants with an opportunity to learn about online safety, identity theft, online fraud, and the importance of data protection. Part of our support went towards underwriting the LifeSmarts Identity Theft Contest from which five winners were awarded $1,000 education scholarships. NortonLifeLock also provided 250 licenses for Norton 360 Deluxe that were distributed to each student, coach, alumni, and coordinator that attended the event.
Slide 1 of 3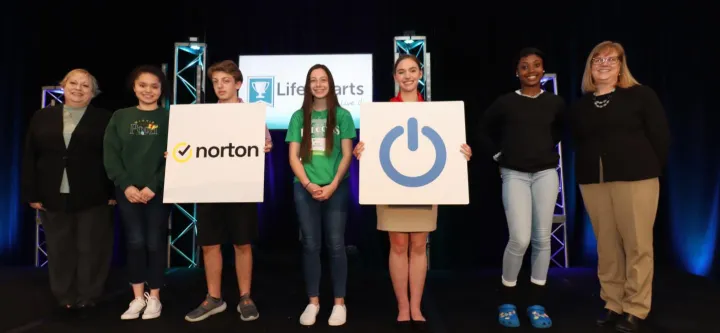 Slide 2 of 3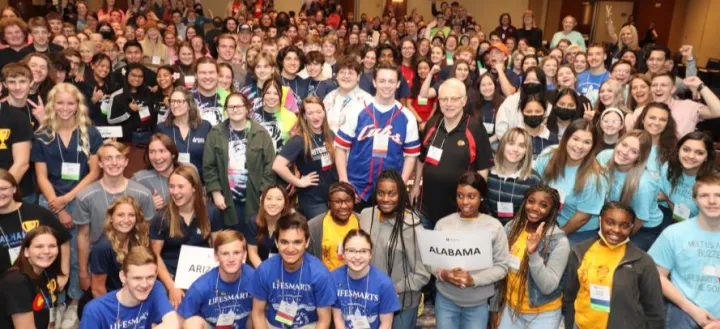 Slide 3 of 3
If you would like to learn more about LifeSmarts or know a young person who could benefit from their programs, visit their website today.
Want to comment on this post?
We encourage you to share your thoughts on your favorite social platform.