Serving More Families Than Ever Before
NortonLifeLock makes $1M commitment to National PTA to expand Cyber Safety education
I'm thrilled to announce that NortonLifeLock has made a $1 million commitment to National PTA to expand The Smart Talk, the Cyber Safety education program we co-created. This is our largest grant yet, and as a global leader in consumer Cyber Safety, further demonstrates our commitment to helping protect and empower children and families to live their digital lives safely.
National PTA® comprises millions of families, students, teachers, administrators, and business and community leaders devoted to the health, safety, well-being, and educational success of all children. The Smart Talk is an engaging, interactive resource that brings caregivers and kids together to create tech ground rules for their household. Most importantly, it's free. At thesmarttalk.org, families are asked to answer simple questions together. Some questions are conversation starters designed to make discussions around online safety and privacy issues easier. Other questions help families set healthy tech limits to help form good habits early. This personalized experience helps families navigate the complex digital world and results in an official agreement that can be printed for everyone to refer back to.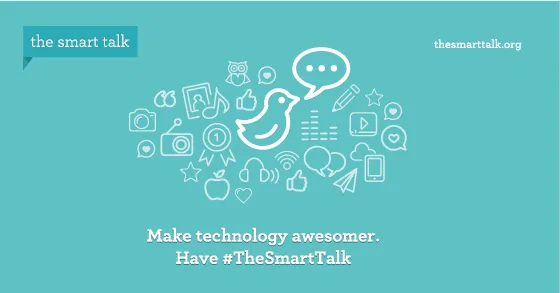 While The Smart Talk has been around for a number of years, our $1M commitment will enable NortonLifeLock and National PTA to make major improvements to the program over the next two years. Our first goal is to ensure equity.
NortonLifeLock and National PTA share a commitment to diversity, equity, and inclusion in everything we do. In support of that commitment, we are dedicating resources to help us ensure The Smart Talk is relevant and helpful to families spanning many different backgrounds and languages. National PTA will be consulting with experts who specialize in diversity and inclusion and seeking feedback from families.
Additionally, the grant will support tech and content updates to The Smart Talk to ensure that the resource is relevant to today's tech consumers. Since our last update, children's social media use has significantly increased, and these updates will take this into account to address cybersecurity risks, online privacy concerns, and cyberbullying.
Finally, the funds will help us expand our reach and impact, serving more families than ever before. In past years, we've reached roughly 25 PTAs each year, but with this new grant, we'll be able to reach approximately 180 local PTAs over the next two school years, providing each PTA with a $1,000 Smart Talk grant. By employing a "train the trainer" approach, our cybersecurity experts will help provide training, materials, and tech support to PTAs across the country so that they can run The Smart Talk Conversation training themselves.
We are thrilled to officially kick-off these important updates and upgrades, and can't wait for you all to use the new Smart Talk.
To learn more visit: https://thesmarttalk.org
NortonLifeLock is a Proud National PTA Sponsor and the presenting and founding sponsor of the PTA Connected initiative. National PTA does not endorse any commercial entity, product, or service. No endorsement is implied.
[photo credit: Thomas Barwick/DigitalVision via Getty Images]
Want to comment on this post?
We encourage you to share your thoughts on your favorite social platform.