Clean Water: A Life Changing Resource for Women and Girls
NortonLifeLock helps support women and girls with the construction of an AquaTower in India
March celebrates both Women's History Month and World Water Day. This year, with the help of corporate partners like NortonLifeLock, Planet Water Foundation is focusing on how clean water can have a significant impact on women and girls.
The United Nations introduced World Water Day in 1993 to bring awareness to the two billion people living without access to safe water and to advocate for the sustainable management of this vital resource. One of the main goals of World Water Day is to galvanize action towards meeting Sustainable Development Goal (SDG) 6: clean water and sanitation for all by 2030. SDG 6 also highlights the importance of supporting women and girls. 
With the backdrop of Women's History Month, which celebrates women's vital contributions to society, it is essential to acknowledge the pivotal role women play when it comes to water collection in impoverished communities. In 80% of water-scarce households, water collection is the sole responsibility of women and girls and among children aged 15 and under, girls are more than twice as likely to collect water than boys.
Water collection is no easy task. Women and girls face daily challenges to meet the needs of their families. They often travel long distances, multiple times a day, to reach a water source. Time spent collecting water takes away from beneficial activities like going to school or earning money. The physical demands of carrying water containers, sometimes as heavy as 20 kg (~40 pounds), increase injury risk, especially for pregnant women and young girls. Lack of clean water also has health implications for women and their families – clean water is essential during childbirth and when family members become ill due to the lack of clean water, women become the primary caregivers.
Project 24 is Planet Water Foundation's platform to drive impact around World Water Day and alleviate these burdens. This month, with the help of NortonLifeLock, a longstanding supporter, we built an AquaTower community water filtration system in Keerapakkam, Tamil Nadu, India. The AquaTower provides clean, safe drinking water and handwashing facilities that can support the daily drinking requirements of up to 1,800 people and was deployed together with Planet Water's Water Health and Hygiene Education program. Four NortonLifeLock employees were able to volunteer (following COVID-19 safety guidelines) to help install the AquaTower.
Slide 1 of 6
Slide 2 of 6
Slide 3 of 6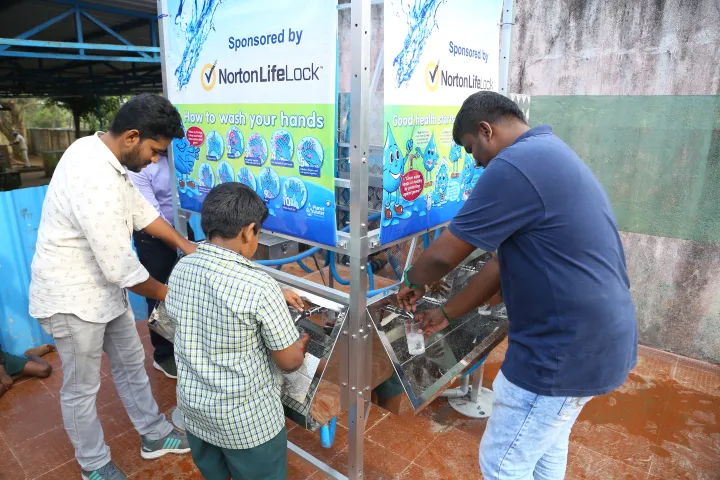 Slide 4 of 6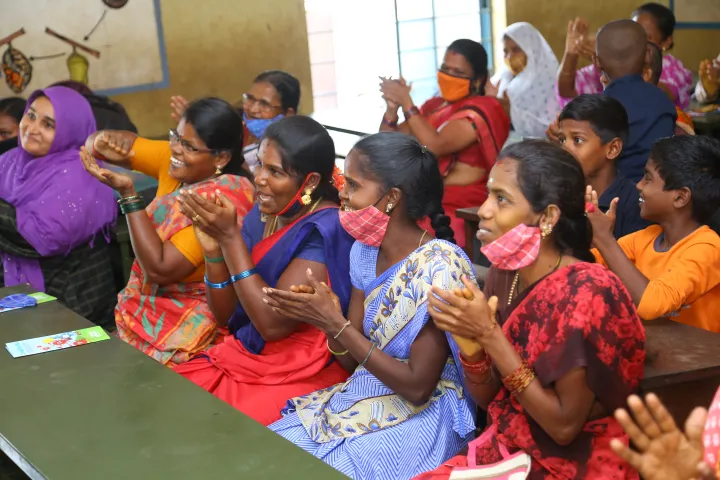 Slide 5 of 6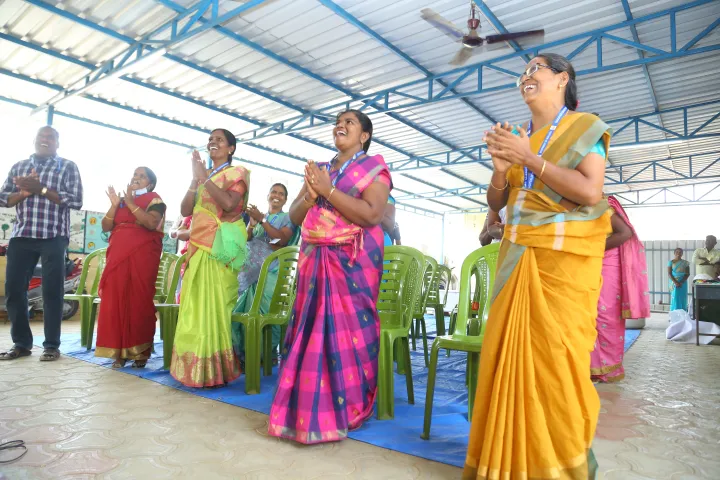 Slide 6 of 6
Easy access to this water source will be life changing for all and can help transform the lives of women and girls. The women and girls in this community will have a chance to spend more time in the classroom, participate in income-generating opportunities, and so much more.
If you are interested in supporting World Water Day, join the conversation on the UN's official website and learn about initiatives happening worldwide. You can also contribute to Planet Water Foundation's efforts by visiting www.planet-water.org.
Want to comment on this post?
We encourage you to share your thoughts on your favorite social platform.