Introducing LifeLock Home Title Protect
A new offering to help protect consumers from home title fraud
We may never experience more paperwork than when buying a home. It's almost like a rite of passage when you're making what could be the biggest purchase in your lifetime. Once you get the keys to the castle, you might decide to install a security system for physical safety. But what about all those important documents with personal (and valuable) information on them in cyberspace, such as home title and mortgage documents? Getting hands on those documents presents an opportunity for identity thieves to use that information to falsify changes to the home title and take out a loan or lien against your home. With so much at stake, it's important for homeowners to think about all the ways they can help protect their biggest asset.
That's why we're pleased to introduce LifeLock Home Title Protect – a new offering that will notify consumers of changes we detect to their home title at the county recorder's office for all monitored properties.
What is home title fraud?
Home title fraud occurs when someone steals your identity, forges your name on a deed, and tries to claim title to your home. Sometimes, the scammers may draw loans on your home's equity, while in other cases, they will sell the property to an unsuspecting buyer. They can also try to use your home title or deed to get loans in your name.
How does LifeLock Home Title Protect work?
With LifeLock Home Title Protect, we will monitor an unlimited number of properties in which we find you have ownership interest and notify you if we find home title related activities, including a change in ownership, financing, a new lender and more. This is to help you detect any fraud related to your home title. Should your home title be compromised, a dedicated Identity Restoration Specialist will help you step-by-step, until your case is closed.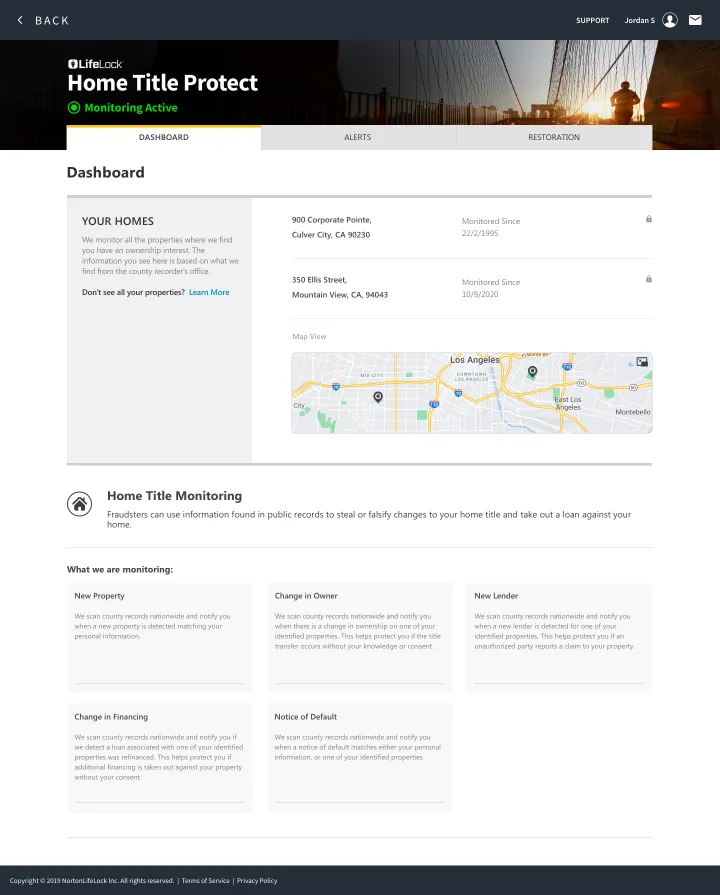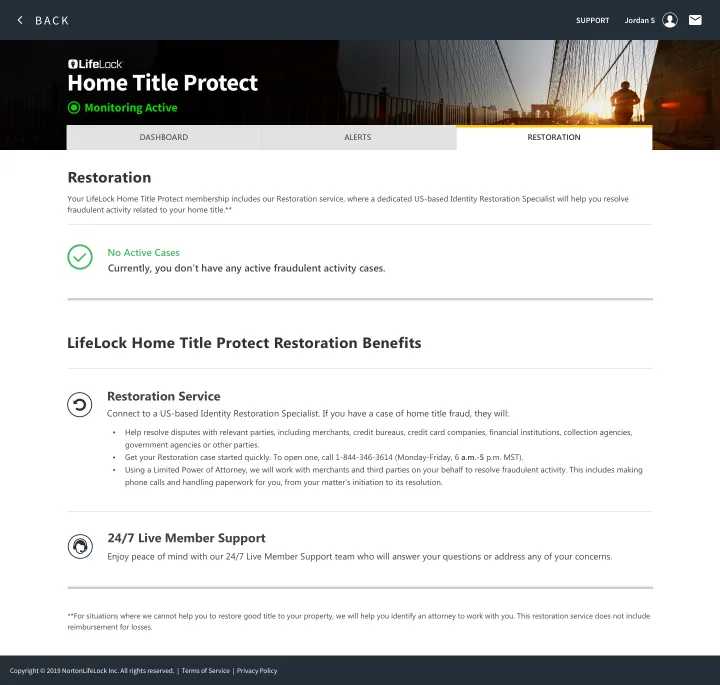 LifeLock Home Title Protect monitors for and notifies you of filings made at the recorder's office related to your home title and is now available as a standalone product ($9.99/month or $99.99/year) or as an add-on service with LifeLock plans ($4.99/month or $49.99/year).
For more information and product terms and conditions, please visit LifeLock.com.
Editorial note: Our articles provide educational information for you. NortonLifeLock offerings may not cover or protect against every type of crime, fraud, or threat we write about. Our goal is to increase awareness about cyber safety. Please review complete Terms during enrollment or setup. Remember that no one can prevent all identity theft or cybercrime, and that LifeLock does not monitor all transactions at all businesses.
Copyright © 2021 NortonLifeLock Inc. All rights reserved. NortonLifeLock, the NortonLifeLock Logo, the Checkmark Logo, Norton, LifeLock, and the LockMan Logo are trademarks or registered trademarks of NortonLifeLock Inc. or its affiliates in the United States and other countries. Other names may be trademarks of their respective owners.
Want to comment on this post?
We encourage you to share your thoughts on your favorite social platform.