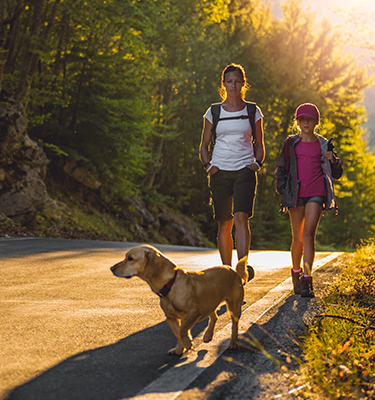 Post Employment & COBRA Benefits
Your active NortonLifeLock Benefits will terminate at 11:59 p.m. on the last day of the month in which your employment with NortonLifeLock terminates.
The Consolidated Omnibus Reconciliation Act (COBRA) extends to you the right to continue, at your own expense, health benefits for you and your covered dependents if you lose coverage due to a "qualifying event," for up to a specified amount of time; in most cases, 18 months. Information about COBRA, including qualifying events, can be found on the Department of Labor's FAQ about COBRA.
Should you choose to continue coverage under NortonLifelock's plan, your coverage or that of your dependent(s) will commence on the first day after your coverage for the regular group health benefits ends. You will be required to pay monthly premiums and a 2% administration fee. Should you become eligible for COBRA, you may elect any or all of the following options:
Your current health care program, prescription program, and Employee Assistance Program (EAP) coverage
Your current Dental Care Coverage
Your current Vision Care Coverage
Your Health Care Flexible Spending Account (until the end of the current plan year)
If you and your eligible dependents are currently covered under NortonLifelock's Health Care plans, you and your eligible dependents, including Domestic Partner, could be eligible to continue coverage in the event you no longer qualify to receive these benefits.
COBRA coverage will terminate if you elect benefits coverage with another employer group health plan. If you elect benefits coverage with another employer group health plan, you will need to notify Businessolver and terminate the NortonLifelock COBRA plans.
You will receive an enrollment packet, typically, within 3 weeks of your termination date from NortonLifelock
NortonLifelock is required to notify Businessolver, NortonLifelock's COBRA administrator, of an employee's COBRA qualifying event within 30 days after an employee's termination
Plan participants (terminated employees) are sent an election notice no later than 14 days after Businessolver receives the notice from NortonLifelock that a qualifying event has occurred
You have 60 days from the date that your enrollment packet is mailed to you to decide whether to elect COBRA continuation coverage 
After electing COBRA coverage, you have 45 days to pay any initial premium, for example for Health Care FSA
If you elect other medical coverage, i.e. from a new employer or an individual plan, you will need to contact Businessolver to terminate your COBRA coverage
NortonLifelock can terminate your COBRA coverage if you become covered under another group health plan.   
Once you make your COBRA election, Businessolver will generate and mail payment coupons to you.
You must remit your initial payment no later than 45 days from the date you send your election form to be reinstated with the insurance carrier. Once Businessolver receives your initial payment you are reinstated retroactive to the date your active coverage ended.
Once you make your initial premium payment your regular monthly premiums are due on the first of each month. You have a thirty-day grace period from the due date to remit each month's premium.
Elections can be made online, via fax, or you can mail in the election form received via mail. Full details will be provided on your Cobra election notice.
Changing Elections
While on COBRA, you have an opportunity to make changes during the annual open enrollment period generally held in November. Businessolver, NortonLifelock's COBRA administrator, will send your notification and information about open enrollment as well as any plan or rate changes.
When will COBRA coverage end?
COBRA will end on the earliest of the following:
When the COBRA coverage period expires
On the date the Company ceases to provide health care coverage to any employee
On the date a qualified beneficiary becomes covered, after electing COBRA coverage, under any other group health plan
A qualified beneficiary fails to make a timely payment to Businessolver
On the date a qualified beneficiary becomes covered under Medicare (Part A, Part B, or both), after the date of the COBRA election.
Continuation coverage may also be terminated for any reason the Plan would terminate coverage of a participant or beneficiary not receiving continuation coverage (such as fraud).
For more information on COBRA, contact the plan administrator, Businessolver, at 1-888-907-1335.
Life Insurance and AD&D coverage ends on your date of termination. You have the option to convert your group term life insurance coverage into an individual life insurance policy for the same or lesser amount of coverage you have at the time of your termination. No medical examination is required.
Application for Portable Group Term Life Insurance (pdf)
Portability Rates Worksheet (pdf)
Converting Your Group Life Insurance (pdf)
Converting Your Group Long Term Disability Coverage (pdf)