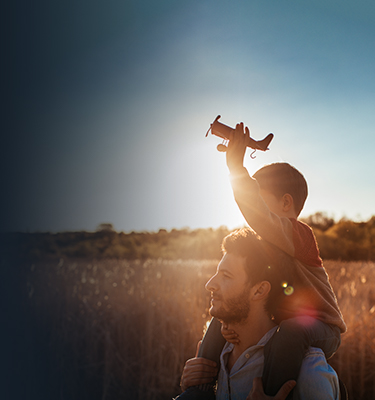 The information on this page applies to 2021 benefits enrollment for new employees through December 2021.
For information about how to enroll in 2022 benefits, refer to the What's New for 2022 page.
Once you have decided what benefits you intend to elect and gathered pertinent information for your dependents and beneficiaries, you are ready to enroll.
Pertinent information for beneficiaries:
Full name, Social Security number, birth date, relationship to you, complete address and, if applicable, the name of the estate or trust.
Pertinent information for dependents:
Full name, Social Security number, birth date and relationship to you.
Please note: If your dependent does not have an SSN at the time of your enrollment, contact Morneau Shepell at 1-800-497-2580 to include him/her in your enrollment and/or beneficiary elections.
To Enroll           Go to www.myplansconnect.com/nortonlifelock
As a current employee, if you don't participate in the Annual Open Enrollment Event (occurs in the fall), you will automatically continue with your current elections, with the exception of Flexible Savings Accounts (FSA). If you wish to continue with an FSA, you must take part in Open Enrollment.
As a new employee, you must enroll in NortonLifeLock Benefits to ensure you receive the coverage that's right for you and your family. If you do not enroll within 31 days of your hire date, you will automatically receive, and pay any associated cost for, the following:
This default coverage applies to you only. To cover your dependents, you must actively enroll them in your NortonLifeLock Benefits.
Benefits Enrollment Tool - Morneau Shepell
Need Help? Contact the Benefits Helpdesk:
Call: 1-800-457-1664
Registering (First Time Users)
Go to Morneau Shepell and click the Get Started button under New Users.
Register Your Account

Enter some basic identification information and security check phrase. Click Next.
Read the Terms and Conditions Agreement, check the box, and click Next.

Set Up Your Account

Login Information- create username/password and enter an email address. (To be used if you have forgotten your login credentials) Click Next.
Security Questions - choose and answer three security questions. Avoid punctuation and choose something easy to remember. Click Next.
Review and Save your information - if everything is acceptable, click Save > Continue.

Benefits Center Home Page - View a video on how to use the system, or go ahead and click the Get Started button under the video. The system will help you build your profile:

Review and Confirm your contact information (add a mobile number if you'd like to receive text communications)
Click the Edit link to the right of Contact Information to make any additions. If your address is incorrect, update Workday. Click Save.
Communication Preferences - click Edit, then choose an email address. If you have entered a mobile number in the previous step, you can choose text message alerts.
Personalize the Site - Choose topics that interest you. These will be used to present you with appropriate articles, etc.

Click Next.
Open Enrollment - Getting Started
Right after you've completed your initial registration/profile information, you'll find yourself on the Morneau Shepell home page. Click the Get Started button.
On the Open Enrollment page, click the Start Open Enrollment button. (There are also other Open Enrollment resourceshere.)
Who's Covered

Answer some health questions about you and your dependents and click Update.
Maintain your list of dependents.

Click the Add a Dependent button to add or remove a dependent.

Enter the number of new dependents and click Continue.
Enter dependents' information.
Check the Dependent Eligibility requirements agreement box.
Click Save.

Check the applicable checkbox under the Coverage option to assign coverage for each dependent.
Make sure to click Apply after every change.

Click Next

Help Me Find a Plan- these questions will help Morneau Shepell suggest the best coverage matches for your needs.

Answer all the questions and click Continue.
- or-
Decline to answer and click Skip. (You can always go back and answer later if you wish.)
Quick Tip
Make sure you click Add to Cart or Apply before you select Next or Save while you're making your benefits choices throughout the enrollment system.
This page will show you an initial benefits Summary based upon your Help Me Find a Plan survey answers. At this point, you won't be able to make any changes on this page; the system will lead you through the process step-by-step.
1.   Click Next.
Medical Insurance - Dental Insurance - Vision Insurance
These pages display all your eligible choices. The current selection will always be in the first column in orange.
Choose a different plan by clicking the Add to Cart button - your new selection will now be in the first column.
Click the Edit Who's Covered button near the top to view/change plan dependents.
Click Next after each of these benefits.

Access health care and dependent care estimators on the side bar.
Accounts - Flexible Spending Accounts

If you wish to enroll in a Health Care Flexible Spending Account (FSA) and/or Dependent Flexible Spending Account:.

Health Care FSA: min $120 and max $2,750
Dependent Care FSA: min $120 and max $5,000

Click calculate to determine your per pay period deduction.
Once you have decided on an amount, click Add to Cart.
Select Next to move to the next election.
Life Insurance
You can choose one or more of the options on this page. Every time you make a change to a particular section, please make sure you click the Apply button for that section. Treat each section like its own page.
Basic Life Insurance
The information defaults to your current life insurance elections.
To make changes, select the radio button of your plan choice and click Add to Cart.
You may edit, remove, or add a new beneficiary. (show me how)
Optional Life Insurance
Select the radio button of your plan choice and click Add to Cart.
The system will indicate if Evidence of Insurability (EOI) is required. (more on EOI)
Spouse/Domestic Partner Life Insurance
Select the radio button of your plan choice and click Add to Cart.
The system will indicate if Evidence of Insurability (EOI) is required. (more on EOI)
Child Life Insurance
Select the radio button of your plan choice and click Add to Cart.
Accidental Death and Dismemberment – AD&D
Select the radio button of your plan choice and click Add to Cart.
You may edit, remove, or add a new beneficiary (show me how)
After completing all of your Life Insurance and AD&D elections, click Next
Basic Life and AD&D Insurance both require beneficiaries. You need to assign beneficiaries in each insurance separately.
In the Basic Life or AD&D sections, click on Add a New Beneficiary.
Read then check the Online Beneficiary Signature agreement box, and click Next.
You'll see a list of beneficiaries if you've added any in the past. Click Add a New Beneficiary.
Choose Trust or Individual - If you select a Trust you must have the Federal Tax ID number.
Choose a Priority - Primary and secondary.
Click the Add to List button.
Add the beneficiary's information, then click Add to List again.
Once all your beneficiaries are listed, assign percentages for them in the fields on the right. (The Primary beneficiaries together must add up to 100% - same for the Secondary.)
Click Save.
Your beneficiaries will now show in the appropriate insurance section.
Reviewing Your Elections and Checking Out
At the top right of the page, click on the Read before proceeding link. This Employee Acknowledgement lists the expected actions of employee and employer in regards to benefits enrollment.
Review all of your benefit elections. (You'll see coverage level, cost per pay period, annual cost, and whether or not the cost is before- or after-tax.)
If you want to make any additional changes to your dependents and/or benefit elections, click on edit next to the effected election and make your change(s).

Be aware that if you make changes to a life insurance option, the page will jump to the top of the life insurance page. Just scroll down until you find the right section.
After you make your changes and click Apply or Save, click on Your Cart to get back to check out. Clicking Next will just lead you through the entire process again.

Click Check Out.
You will see Your Enrollment Has Been Submitted.
Select PRINT to save or print your elections.