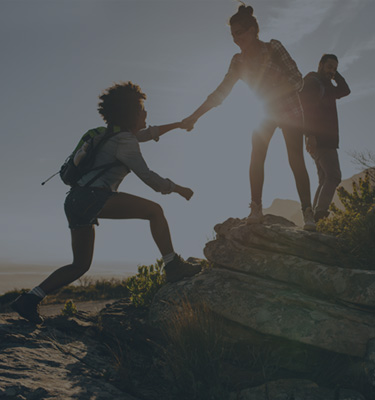 Once you have decided what benefits you intend to elect, be sure to gather all pertinent information for your dependents and beneficiaries:
Dependents: Full name, Social Security number, birth date, and relationship to you
Beneficiaries: Full name, Social Security number, birth date, relationship to you, complete address, and, if applicable, the name of the estate or trust
If your dependent does not have a Social Security number at the time of your enrollment, contact benefitsolver.com at 1-888-907-1335 to include him/her in your enrollment and/or beneficiary elections.
Your Benefit Options
You can enroll in these benefits:
Through Benefitsolver:

Medical and prescription drug
Dental
Vision
Health Savings Account
Flexible Spending Accounts
Commuter Spending Account
Life and Accidental Death & Dismemberment
Disability
Accident Insurance
Critical Illness Insurance
Hospital Indemnity Insurance
ARAG Legal Assistance

Through the provider:
First-Time Users
If you're a first-time user, you'll need to create your Benefitsolver account.
Go to benefitsolver.com (or through Benefitsolver on MyApps) and click the Register button under First time here?
Enter your Social Security number, birth date, and company key nortonlifelock, and then click Continue.
Create a username and password, verify your personal information, and answer a few security questions.
Log in using your new username and password.
Enroll in Your Benefits
From the benefitsolver.com (or through Benefitsolver on MyApps) home page, click the Start Here button.
Review your personal information and enter information about your eligible dependents.
Use Sofia, your personal benefits assistant, to answer questions and guide you as you enroll.
Make sure your personal information, elections, dependents, and beneficiaries are accurate, then click I Agree. When your enrollment is complete, you will receive a confirmation number.
What Happens if I Don't Enroll?
As a current employee, if you don't participate in Open Enrollment (occurs in the fall), you will automatically continue with your current elections, with the exception of Flexible Spending Accounts (FSAs). If you wish to continue with an FSA, you must take part in Open Enrollment.
As a new employee, you must enroll in NortonLifeLock benefits to ensure you receive the coverage that's right for you and your family. If you do not enroll within 31 days of your hire date, you will automatically receive, and pay any associated cost for, the following:
This default coverage applies to you only. To cover your dependents, you must actively enroll them in your NortonLifeLock benefits.
If you are currently using COBRA benefits, you're advised to contact your carrier and cancel your COBRA coverage prior to enrolling in NortonLifeLock's benefit plan.
Changes After Enrollment
If you have a qualified status change (birth or adoption, marriage or divorce, loss of coverage, etc.) during the year, you can make changes to your benefits within 31 days (60 days for birth, adoption, or loss of coverage) from your effective status change date. Log in to benefitsolver.com (or through Benefitsolver on MyApps) to make changes.