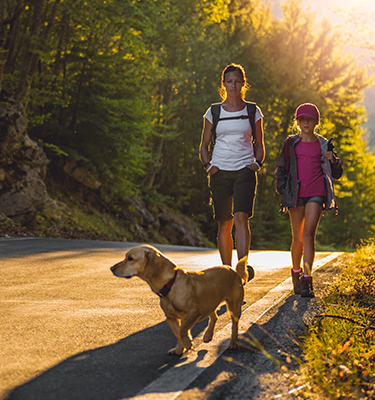 What Do I Need to Know to Enroll?

Choose a vision plan for yourself and any dependents. 

Enter your choice in Benefitsolver during your benefits enrollment event.
Vision care benefits are provided through Vision Service Plan (VSP) Vision care professionals in the VSP Choice Network provide eye exams, lenses, frames, and contact lenses at special rates. VSP benefits are offered on a calendar year basis. Identification cards are not used under the plan.
Most frames and lenses are covered in full. Lens enhancements, which may be cosmetic in nature, may result in additional costs.
Employee Cost Per Pay Period 2023
Vision Plan                  
Employee             
Employee +
Spouse/DP             
Employee +
Child(ren)                    
Employee +
Family                              
VSP 1.0 Plan
$1.38
$4.62
$3.23
$5.54
VSP 2.0 Plan
$10.62
$27.23
$17.54
$34.62
Domestic Partner Imputed Income Rates
View the 2023 Plan Comparison Chart (pdf) for more details.
VSP Group Number - 00103288
VSP Member Benefits
View the 2023 Plan Comparison Chart for more details.
Extra Savings
You can receive 20% savings on additional glasses and sunglasses, including lens enhancements, from any VSP provider within 12 months of your last eye examination.
Computer Vision Care (Employee Only)
Benefit allows one pair of CVC glasses each calendar year for employees. Dependents are not covered for CVC glasses.
Retinal Screening
The VSP Plans include a retinal screening for an additional $20 copay during your routine eye exam.
As part of a comprehensive eye exam, a thorough retinal screening can detect early signs of numerous diseases that affect not only your eyes and your sight, but also your overall health. Digital retinal imaging helps your doctor find possible signs of a number of diseases such as age-related macular degeneration, diabetic retinopathy, glaucoma, hypertension or retinal detachment. Ask your provider for more information during your annual eye exam.
Employee-Only Laser Eye Surgery
The employee-only laser eye surgery benefit is covered under the VSP 2.0 Plan. The plan pays $1,000 per eye per lifetime. VSP's Laser VisionCare Program provides you with discounts for PRK, LASIK, and Custom LASIK, with an average of 15% off, or 5% off if the laser center is offering a promotional price.
Pay less at Costco
About 80% of Costco's frames are priced at $70 or less. The frame allowance is $115 (instead of $210) on the 1.0 Plan and $135 (instead of $250) on the 2.0 Plan.
Be sure to identify yourself as having VSP so that Costco Optical or the optometrist will know to bill VSP directly. Otherwise, you will have to submit an out-of-network claim for reimbursement. 
Not all optometrists located at Costco are contracted with VSP. Only 66% of the optometrists at Costco are contracted, so be sure to double check.