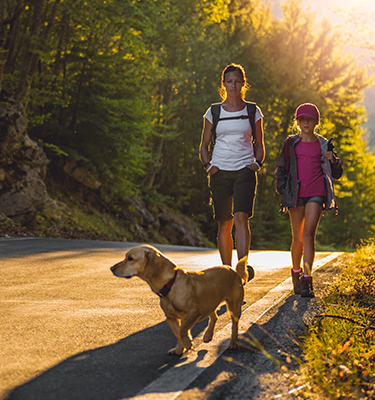 Employee Assistance Program 
NortonLifelock has partnered with Cigna to administer the Employee Assistance Program (EAP), which offers confidential and professional counseling services to you and your family at no additional cost. The EAP also offers work and life support services and resources easily accessible online or over the phone. Employees have access to legal, federal tax and financial consultations, retirement planning, life stage kits, and more. If you work at least twenty hours per week, you are eligible to participate in this benefit.
The Cigna EAP provides expanded access through these apps:
Talkspace: With Talkspace, you can connect with a licensed therapist anytime via your laptop, tablet, or smartphone to discuss common mental health issues, including anxiety, depression, substance abuse, and more.
Ginger: When you download the Ginger app, you'll get immediate access to behavioral health coaches who can provide 24/7 text support for life's challenges.
Talk to a Cigna EAP representative at 1-877-622-4327.
Best Doctors Second Opinion Service 
NortonLifelock wants to ensure its employees have access to comprehensive medical guidance so you and your family members can make medical decisions with confidence. Best Doctors is a second opinion service that gives you and your dependents access to medical advice from the world's leading physicians. The service is confidential, free, voluntary, and independent of any other benefit program you may have.
Reimbursement for Medical Travel
Receive reimbursement for travel and lodging expenses necessary to access out-of-state health care when eligible services are not available where you live, up to a lifetime maximum of $10,000. Contact Cigna at 1-800-997-1654 or Kaiser at 1-800-464-4000 for details.
Seasonal Flu Shots 
To help promote its employees' well-being and maintain a healthy workplace, NortonLifelock offers free flu shots to employees each fall.
Tobacco-free Workplace 
NortonLifelock enforces a tobacco-free workplace policy to promote a safer, cleaner, and healthier environment for all employees, contractors, and visitors. We also offer tobacco cessation programs and prescription drugs through our medical plans.
Onsite Fitness Centers (Mountain View, CA; and Tempe, AZ)
NortonLifelock has partnered with Plus One Health Management to provide onsite fitness centers at our largest locations: Mountain View, CA and Tempe, AZ. Employees and interns may enroll for free, and contractors can receive membership for a minimal monthly fee.
Wellness/Fitness Reimbursement 
Fitness and exercise plays a significant role in your overall personal wellness and health. To help you meet your physical goals, NortonLifelock will subsidize up to $112.50 USD per quarter for qualified fitness expenses (e.g. gym memberships, personal training, and race entry fees) or $450 USD annually.
Visit the People & Culture page on Nsight for more details on wellness offerings.