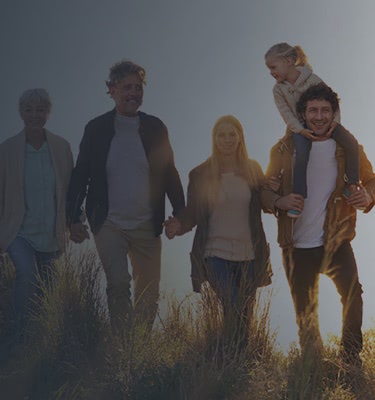 What Do I Need to Know to Enroll? 

You can decide to enroll in Auto or Home Insurance at any time through MetLife.
NortonLifelock Corporation has partnered with MetLife to offer all U.S. based employees access to a variety of home and auto insurance plans.
NOTE: MetLife and the Farmers Exchanges have established a strategic partnership through which Farmers Insurance® (Farmers) will offer its personal lines property and casualty products on MetLife's Group Benefits platform. Click here to review FAQ.
U.S. NortonLifelock employees actively working at least twenty (20) hours per week are eligible to participate. Family members ("dependents") are eligible as long as payment arrangements are made under your name.
Note: MetLife allows one policy per property. Duplicate policies cannot be taken on any property.
As a NortonLifelock employee, you may apply to insure your auto, home, or other property at discounted rates that are available in most states for those who qualify. There are a variety of policies available:
Auto
Home
Landlord's Rental Dwelling
Condo
Mobile/Motor Home
Renters
Recreational Vehicle
Boat
Personal Excess Liability - umbrella
In addition to the discounted group rate, you may save even more for safety and security practices you already have in place:
Auto  
Anti-theft device
Passive Restraint (e.g. Air Bags)
Superior Driving Record
Home  
Home Security System
New Home
There are also rewards for claim-free drivers in the form of savings toward future comp or collision deductibles.
This coverage is portable; if you leave NortonLifelock for any reason, you have the option to continue your coverage without interruption.
Enrollment
Call toll-free 1 800 GET-MET 8 (1 800 438 6388) for a free insurance review and no-obligation quote. You can apply for coverage over the phone or visit the MetLife website for more information.To get the most accurate comparisons, have your current policies with you when you call.
Payment Options
Premiums can be automatically deducted from a bank or savings account. Your payments can be spread out over the policy term, but in most cases, a down payment may be required. There are no interest charges or service fees for this option. Other billing options are available, including automatic payment with a debit or credit card.
File a Claim
Call 1 800 GET-MET 8 (1 800 438 6388). Claims can be reported 24 hours a day, 7 days a week.
Leaving the Company
If you leave NortonLifelock, you may continue coverage uninterrupted.