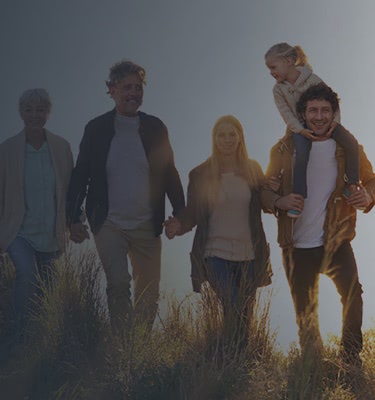 NortonLifeLock has partnered with Nationwide® to offer a group discount for pet insurance to help you handle the costs of caring for your pets in the event of illness or injury.
You can enroll in pet insurance at any time through Nationwide. Once you enroll, your policy auto-renews every year, unless you opt out.
Eligibility
U.S. NortonLifeLock employees who work at least twenty (20) hours per week and are actively at work are eligible to participate in NortonLifeLock U.S. benefit programs.
Family members who are your dependents are eligible to participate as long as the service is provided under the NortonLifeLock employee's name and he or she makes the payment arrangements.
Benefit
Three levels of coverage for your pet
Nationwide pet insurance offers three levels of coverage with My Pet Protection1:
50% reimbursement (approximate premium: $20–$35 per month2)
70% reimbursement (approximate premium: $27–$47 per month2)
90% reimbursement (approximate premium: $39–$59 per month2)
Coverage for a wide range of veterinary services
Nationwide pet insurance policies cover the diagnosis and treatment of an array of medical conditions related to accidental injuries, emergencies, poisonings, and illnesses. Covered services include office visits, X-rays, diagnostic tests, treatment, hospitalization, lab fees, surgeries, and prescriptions. Optional wellness coverage is also available, which covers routine care, vaccinations, annual physical exams, heartworm protection, spay/neuter, teeth cleaning, prescriptions, flea control, and more.
Freedom to choose a vet
With Nationwide pet insurance, you can use any vet, anywhere—no networks or pre-approvals.
Birds, rabbits, reptiles, and other exotic pets can be covered under Nationwide's Avian and Exotic Pet Plan.
Payment Options
You will be billed directly by Nationwide or you can set up automatic payments with a debit or credit card. Your payments can be spread out over the policy term, but in most cases, a down payment may be required. There are no interest charges or service fees for this option.
How to Enroll
Call 1-877-738-7874 or visit Nationwide for a free insurance review and no-obligation quote. To enroll in the Avian and Exotic Pet Plan, call 1-877-738-7874.
| Customer Service Hours |   |
| --- | --- |
| Monday through Friday | 5 a.m. - 7 p.m. PT |
| Saturday | 7 a.m. - 3:30 p.m. PT |
| Sunday | Closed |
How to File a Claim
Pay your veterinarian directly and then submit your claim and invoices at my.petinsurance.com. You can also email your claim form and invoices to submitmyclaim@petinsurance.com or mail to: Nationwide Claims Department, P.O. Box 2344, Brea, CA 92822-2344. 
Mail: Nationwide Claims Department
PO Box 2344
Brea, CA 92822-2344
Once you've submitted a claim, you can track its progress at my.petinsurance.com.
Leaving the Company
If you leave NortonLifeLock, you'll have the option to continue your coverage without interruption; however, your premium may change when you renew your policy, and the group rate may no longer apply.
1Some exclusions may apply. Certain coverages may be subject to pre-existing exclusion. See policy documents for a complete list of exclusions. Reimbursement options may not be available in all states.
2Starting prices indicated. Final cost varies according to plan, species and ZIP code.
Insurance terms, definitions and explanations are intended for informational purposes only and do not in any way replace or modify the definitions and information contained in individual insurance contracts, policies or declaration pages, which are controlling. Such terms and availability may vary by state and exclusions may apply. Underwritten by Veterinary Pet Insurance Company (CA), Columbus, OH, an A.M. Best A+ rated company (2019); National Casualty Company (all other states), Columbus, OH, an A.M. Best A+ rated company (2019). Agency of Record: DVM Insurance Agency. Nationwide, the Nationwide N and Eagle, and Nationwide is on your side are service marks of Nationwide Mutual Insurance Company. ©2020 Nationwide.