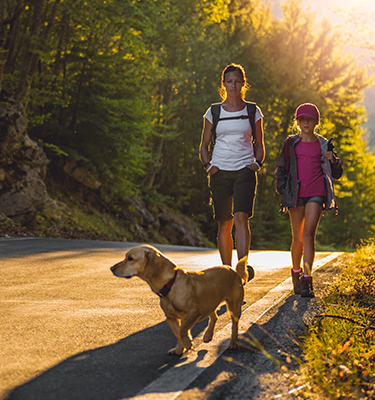 Open Enrollment
Checklist
Here's what you need to do between November 2 and 16, 2022:
1. Use this site to learn about the benefits available to you, including what's new and what's changing.
2. Review your current benefits at benefitsolver.com or through Benefitsolver on MyApps, and decide if those benefits still meet your needs.
3. Review the 2023 Benefit Plans Comparison Chart (pdf).
4. Connect with Cigna One Guide for help understanding your Cigna medical plan options, learning how the plans work, and deciding what options are right for you. A representative can also determine if your doctor is in-network or help you find a new in-network option.
Get in touch with a Cigna One Guide representative at 1-888-806-5042 or at mycigna.com.
For Kaiser questions, call 1-800-464-4000 or visit kp.org.
5. Decide how much you want to contribute to your Health Savings Account (HSA) if you're enrolling in the Cigna HSA plan. IRS contribution limits will increase in 2023, so you can save even more on taxes if you contribute to your HSA. The combined total of your and the company's contributions to your HSA in 2023 is $3,850 for individual coverage and $7,750 for yourself and any dependents. The company contribution to your HSA is:
Employee only: $500
Employee + spouse or domestic partner: $1,000
Employee + child(ren): $1,000
Employee + family: $1,500 
6. Enroll in a Health Care, Limited Purpose, and/or Dependent Care Flexible Spending Account. If you want to participate in an FSA in 2023, you need to enroll.
7. Review and, if necessary, update your life insurance coverage and beneficiaries through Benefitsolver.

8. Log in to benefitsolver.com or access through Benefitsolver on MyApps November 2–16 to enroll in or change your benefits for 2023.

9. Save a copy of your enrollment confirmation for your records.

Ready to Enroll in Your 2023 Benefits?
What Happens If You Don't Enroll
If you take no action during Open Enrollment:
You'll continue to have the same medical, dental, vision, and supplemental benefit coverage in 2023 as you currently have, covering the same dependents.
You will not be able to contribute to a Health Care or Dependent Care Flexible Spending Account (FSA) in 2023. To participate, you must re-enroll every year.
Your Health Savings Account (HSA) employee contribution will reset to zero, although you can change it at any time. The company will continue to make contributions to your account.
Remember! Your 2023 benefit elections cannot be changed outside of Open Enrollment, unless you have a qualified status change as defined by IRS regulations.