Message from the EVP, General Counsel and Secretary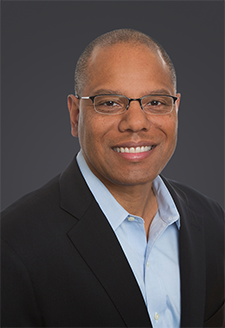 NortonLifeLock has a legacy founded on innovation. Since 1982, we have made it our business and our purpose to help people, businesses, and governments safeguard and manage their information.
Over the past four decades, we have seen an incredible transformation in the way data is consumed and stored across the digital universe—a world without borders. Throughout every chapter of our story, we have blazed a trail, driven by our mission and passion for our customers. It's a journey that has led us to be the best in the market and the name people look to when they think of "cyber security".
Our story continues to evolve. In 2019, we announced our intention to sell our Enterprise assets to Broadcom so that we could become a pure play consumer security company.
During this transition, we continued to enhance and expand our product and services portfolio. We completed several acquisitions during the fiscal year, consistent with our strategy of acquiring companies with complementary technology to enhance our products, services, and solutions.
Despite this change to our business model, our mission to make the world a safer place through our products, services, and business efforts is the same, and our commitment to corporate responsibility (CR) remains unchanged.
NortonLifeLock continues to support the United Nations Global Compact's ten principles related to human rights, labor, environment, and anti-corruption. As we push the boundaries in engineering to develop innovative and advanced technologies, we continue to invest in projects that align with our business objectives, our culture, and our mission.

Highlights of our work in 2019 include:
Meeting ambitious greenhouse gas (GHG) emissions reduction goals: In 2016, we set a goal to reduce GHGs from our offices, data centers, and small vehicle fleet (otherwise known as scope 1 and 2 emissions) by 30 percent by 2025. By focusing investments on energy conservation and more efficient use of space, NortonLifeLock achieved a 32 percent reduction by FY18, surpassing our goal seven years early, with a further eighteen percent reduction in FY19.
Finding collaborative solutions to real-life challenges: We developed an open platform—Integrated Cyber Defense—that integrates all of our different types of security solutions into a single framework. This platform drives down the cost and complexity of a full-scale cyber security program while continuing to protect enterprises against sophisticated threats.
Emphasizing diversity in our human capital strategy: In order to gain access to a more diverse candidate pool, we needed to move beyond traditional hiring strategies. In FY19, we worked to develop gender-neutral job descriptions to better ensure hiring decisions are based solely on skills and experience. As candidates advance through the recruitment process, interviews are conducted by more diverse NortonLifeLock panels. These panels are made up of employees and hiring managers that have undergone conscious inclusion training.
Developing and publishing our annual corporate responsibility report provides a valuable time for reflection. We've come a long way since we started our corporate responsibility journey in 2005, and we've partnered with many people and organizations along the way. We are proud of the positive impact our employees and products have had on our communities and appreciate the support and commitment from all our stakeholders.
Scott Taylor
EVP, General Counsel and Secretary