I Know What You Did Last Summer. And This Summer. And Today.
A recap of my presentation about web tracking at Black Hat USA 2022
Do we know who is watching us online? The answer is definitely no.
Last week, I had the honor of speaking at Black Hat USA 2022, an internationally recognized cybersecurity event providing the most technical and relevant information about security research. My talk shared some of Norton Labs latest insights into web tracking, a top-of-mind issue for consumers because web browsing is linked to our personal information: location, purchases, interests, health, politics and more
Web tracking is at the center of a very dynamic ecosystem, which includes advertising and the "web economy," privacy advocates, legislators and, above all, people like you and me. The complexity and evolution of the web tracking landscape make it hard to understand its overall trajectory, and somehow "track the trackers." Despite recent legislation, it's hard to tell if consumer data is still at risk – little has been known about the intricate mechanics and interactions that allow trackers to gather intelligence until now.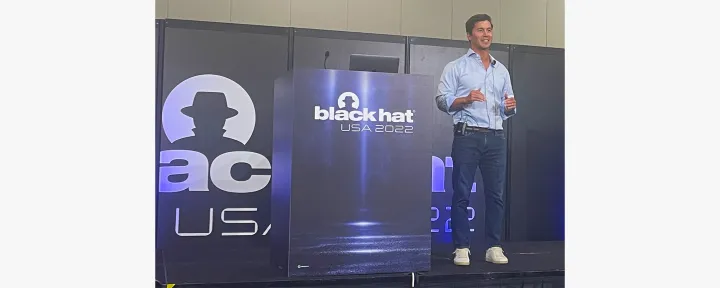 Norton Labs Findings
We believe previous studies have underestimated how much and how quickly trackers can collect information, as well as how much trackers know about us. My Black Hat presentation explored Norton Labs' recent analysis of 138 million cookies on 6 million webpages to learn more about the prevalence of web tracking from the user's point of view.
In fact, Norton Labs estimates that a single user encounters on average 177 different tracking organizations in one week. Users find half of those in the first two hours of browsing. This suggests that even if the user would restart with a clean device every day, it would only take two hours on average to encounter 50% of all trackers again. And because trackers are so prevalent, to avoid being tracked across websites, one would have to delete browsing history every hour!
No matter how many trackers you encounter at the end of the week, almost all of them know about you in just a few browsing hours. Our analysis also found that browsers know anywhere from 20% to more than 60% of user's history. An increase of at least 5% if two organizations cooperate up to more than 50% with broader sharing of data.
And how much sensitive information is known by trackers? We found tracking activity is also not uniform across sensitive categories. For instance, sites in the Political category host many more trackers than any other type of website, and over 34% of tracker organizations are found on health-related sites.
In Conclusion
Web tracking is a common phenomenon, but consumers aren't powerless against it. For more information about web tracking and tips for what you can do about it, explore these resources:
Thanks to Black Hat for another great event—see you next year!
Editorial note: Our articles provide educational information for you. NortonLifeLock offerings may not cover or protect against every type of crime, fraud, or threat we write about. Our goal is to increase awareness about cyber safety. Please review complete Terms during enrollment or setup. Remember that no one can prevent all identity theft or cybercrime, and that LifeLock does not monitor all transactions at all businesses.
Copyright © 2022 NortonLifeLock Inc. All rights reserved. NortonLifeLock, the NortonLifeLock Logo, the Checkmark Logo, Norton, LifeLock, and the LockMan Logo are trademarks or registered trademarks of NortonLifeLock Inc. or its affiliates in the United States and other countries. Other names may be trademarks of their respective owners.
Want to comment on this post?
We encourage you to share your thoughts on your favorite social platform.