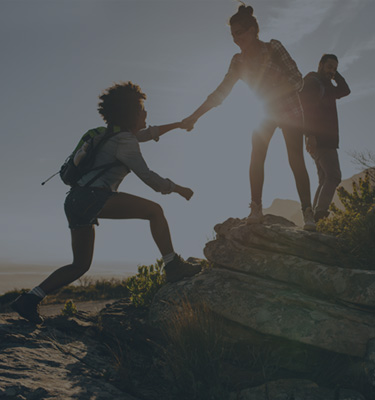 We've made a few changes to 2022 benefits. Take time before completing enrollment to understand the changes and how they affect you.
Benefitsolver: A Better Way to Enroll in Your Benefits
Benefitsolver is our new enrollment platform where you can view plan information, ask enrollment questions, and enroll in 2022 benefits.
Our new enrollment platform was developed to help you and your family choose the best benefits to meet your needs. 
Access Benefitsolver 24/7 to enroll in benefits during the Open Enrollment period or to make qualifying life status changes.
Benefitsolver provides a step-by-step walk-through to ensure you understand requirements for enrolling in coverage.
Once enrolled, you'll receive a summary that highlights your elections, your contributions, and the amount NortonLifeLock contributes toward your benefits.
Open Enrollment is November 3–17, 2021. You must enroll in your benefits through Benefitsolver to have the coverage you want in 2022. Your current benefit elections will not transfer automatically to Benefitsolver, except for life insurance and AD&D insurance.
Cigna Is Replacing Collective Health (Anthem) as Your Medical Plan Carrier

Cigna provides comprehensive health care coverage, including medical, prescription drugs, Employee Assistance Program, and mental well-being and behavioral health support. Cigna also offers support through their Cigna One Guide program. Through Cigna One Guide, you can access a personal guide via app, chat, online, or phone whenever you need guidance, support, or answers.
Note: The Kaiser HMO plan for California employees is not changing.
Medical Plan Options
While the plans are moving from Anthem (through Collective Health) to Cigna, all plan features remain the same. Choose a new plan or, if you like your current medical coverage, choose the Cigna plan that's like Anthem's:
Anthem HSA plan = Cigna Health Savings Account (HSA) plan
Anthem PPO plan = Cigna Open Access Plus (OAP) plan
Anthem PPO 500 plan (AZ only) = Cigna Open Access Plus (OAP) 500 Arizona plan
In-Network Providers
Some providers in the Anthem network are not in the Cigna network. Check to see if your doctor is in the Cigna network, or find a new doctor at hcpdirectory.cigna.com using "Open Access Plus, OA Plus, Choice Fund OA Plus" as the network. Utah employees: Use "PPO, Choice Fund PPO" as the network.
Once you're enrolled in a Cigna plan, you can register your account through mycigna.com (available January 1, 2022).
Transition of Care
For specific medical and behavioral conditions, you may be able to continue to receive services at in-network coverage levels through health care providers who aren't in the Cigna network. This care is for a defined period of time until the safe transfer of care to an in-network provider or facility can be arranged. You must apply for Transition of Care at enrollment or when there is a change in your medical plan, and no later than 30 days after the effective date of your coverage (i.e., by January 31, 2022 for coverage starting January 1, 2022). Use this Transition of Care request form.
Get Help With Cigna One Guide
Cigna One Guide provides the resources you need to choose your benefits with confidence. Your personal guide can help you:
Understand the basics of medical coverage
Learn about the types of medical plans available to you
Check if your doctors are in-network to help you avoid unnecessary costs
Get answers to other questions you have about the plans or provider networks available to you
The support continues after Open Enrollment to guide you through the complexities of the health care system and help you:
Resolve health care issues
Find in-network hospitals and providers
Estimate the cost for services and avoid surprise expenses
Understand your medical bills
Talk to a Cigna One Guide representative at 1-888-806-5042.
Pharmacy
Your pharmacy benefit is moving to Cigna powered by Express Scripts. Many of the programs and services enabled with Express Scripts will be transitioning to our new Cigna pharmacy benefit, including prior authorizations, open refills, and mail order prescriptions currently in place. Your prescription information will be available on mycigna.com on January 1, 2022. This will be your one-stop site for all medical and pharmacy information.
Learn how prescriptions are covered in Cigna plans:
Turn to Cigna for Mental Well-Being Support
Beginning January 1, 2022, Cigna is our partner for the Employee Assistance Program (EAP). The EAP offers confidential and professional counseling services to all employees who work at least 20 hours per week and to your family members, at no additional cost. The EAP also offers personal and work-life support services and resources that can be easily accessed online or over the phone—including legal, tax, and financial consultations.
Cigna also provides virtual support through programs like Talkspace and Ginger, effective January 1, 2022.
With Talkspace, you can connect with a licensed therapist anytime via your laptop, tablet, or smartphone to discuss common mental health issues, including anxiety, depression, substance abuse, and more.
When you download the Ginger app, you'll get immediate access to behavioral health coaches who can provide 24/7 text support for life's challenges.
Cigna medical plan members will have seamless access to a full range of services to support mental well-being and behavioral health. You'll be able to transition smoothly between EAP counseling and other inpatient or outpatient care under your medical plan, as needed.
Medical Paycheck Contributions Are Increasing Slightly
2022 Medical Cost Per Pay Period

| | | | | |
| --- | --- | --- | --- | --- |
| Cigna | Employee | Employee + Spouse | Employee + Child(ren) | Employee + Family |
| HSA plan | $30.00 | $113.08 | $64.15 | $196.15 |
| OAP plan | $49.85 | $157.38 | $104.77 | $262.15 |
| OAP 500 Arizona plan | $58.15 | $142.15 | $116.31 | $207.23 |
| | | | | |
| --- | --- | --- | --- | --- |
| Kaiser Permanente | Employee | Employee + Spouse | Employee + Child(ren) | Employee + Family |
| HMO California plan | $33.69 | $128.31 | $71.08 | $204.00 |
There are no changes to your contributions for dental and vision coverage. Review the 2022 Benefit Plans Comparison Chart (pdf) to see your cost for dental and vision coverage.
Dental and Vision Plans Are Not Changing
The two NortonLifeLock dental plans (1.0 and 2.0) are administered by Delta Dental. The plans differ in cost and benefit levels. Visit www.deltadental.com to view Delta Dental's network providers.

Vision care benefits (1.0 and 2.0) are provided through VSP professionals in the VSP Choice Network. They provide eye exams, lenses, frames, and contact lenses at special rates. VSP benefits are offered on a calendar-year basis.
Benefitsolver's MyChoice Accounts Is Our New HSA and FSA Administrator
MyChoice Accounts (through Benefitsolver) is replacing HealthEquity as the administrator for NortonLifeLock's Health Savings Accounts (HSAs) and Flexible Spending Accounts (FSAs) beginning January 1, 2022.

Health Savings Accounts (HSAs)
Enrolling in the Cigna HSA medical plan for 2022? You'll have a new HSA with MyChoice Accounts. NortonLifeLock's and your personal contributions for 2022 will go to your MyChoice Accounts HSA.
You have two choices for your current HSA balance:
1. Transfer your current HealthEquity HSA balance to MyChoice Accounts (via bulk transfer).
During the Open Enrollment process in Benefitsolver, you'll need to give your consent to transfer your HSA balance from HealthEquity to MyChoice Accounts.
Continue to use your HealthEquity HSA debit card until January 19, 2022.
Watch for your new MyChoice Accounts HSA debit card, activate it, and start using it on January 14, 2022.
Your HSA balance will be transferred to MyChoice Accounts by February 3, 2022. There will be a blackout period from January 20 to February 3, 2022, when your HealthEquity HSA balance will not be available.
If you have invested part of your HealthEquity HSA balance:
The investment holdings cannot be transferred to MyChoice Accounts. If the investment holdings are not fully liquidated, neither the cash nor investment account can be transferred as part of the bulk transfer.
You can keep your investment holdings at HealthEquity and consent to have your cash balance transferred to MyChoice Accounts; however, this would have to be done as an individual transfer working directly with HealthEquity as opposed to the scheduled bulk transfer.
If you liquidate your investments at HealthEquity by January 12, 2022, then your entire balance can be transferred to MyChoice Accounts. Also, in California or New Jersey, you will owe state tax on any investment earnings upon liquidation.
If you invest through the "Advisor Auto Pilot" service, you will need to cancel your subscription.
2. Keep your current HSA balance with HealthEquity:
You'll have two HSA debit cards—one for HealthEquity and one for MyChoice Accounts.
HealthEquity will charge a $3.95 monthly service fee to maintain the account.
Flexible Spending Accounts (FSAs)
You must enroll during Open Enrollment if you want to participate in a MyChoice Accounts Health Care FSA, Limited Purpose FSA, or Dependent Care FSA in 2022. You will receive a new debit card to pay for eligible expenses.
2021 expenses
HealthEquity will continue to manage all 2021 FSA reimbursements through March 31, 2022.
Use your HealthEquity FSA debit card to pay for expenses through December 31, 2021, or submit your 2021 FSA reimbursement claims after December 31, 2021, to HealthEquity by March 31, 2022.
2022 expenses
Starting January 1, 2022, MyChoice Accounts will manage your FSA reimbursements.
Watch your mail for your new debit card and start using it to pay for eligible expenses starting January 1, 2022, or submit 2022 FSA reimbursement claims to MyChoice Accounts.
Up to $550 of your remaining 2021 Health Care/Limited Purpose FSA balance will roll over automatically to your 2022 FSA on or around April 15, 2022.
Any unused balance in your 2021 Dependent Care FSA will be forfeited after March 31, 2022.
HSA Contribution Limits
IRS contribution limits for the Health Savings Account (HSA) are increasing for 2022. Save up to $3,650 for employee-only coverage and $7,300 for family coverage. Keep in mind, these limits include both NortonLifeLock's and your personal contributions.
FSA Contribution Limits
Contribution limits for the Health Care and Limited Purpose Flexible Spending Accounts (FSAs) are increasing to a maximum of $2,750 each in 2022. You can carry over up to $550 of unused funds into the next plan year—the remaining funds will be forfeited.
The Dependent Care FSA contribution limits are not changing. You can contribute up to $5,000 if you're single or married and filing a joint tax return, or $2,500 if you're married and filing separate tax returns.
401(k) Contribution Limits
You can contribute up to $20,500 in 2022 ($27,000 if you're 50+) into a traditional pretax 401(k) account and/or a Roth after-tax 401(k) account.
Expanded Fertility Benefits
Welcoming a new child into your life is a rewarding and life-changing experience.
NortonLifeLock is pleased to offer reimbursement of eligible surrogacy expenses up to $10,000. In addition, fertility benefits through Progyny have been enhanced to cover donor tissue.
For additional information on your benefits, review the Progyny brochure (pdf).