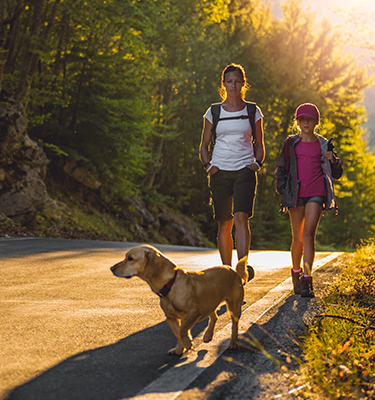 Good news! We're not making any major plan changes for 2023. However, we have made some enhancements to several benefits, and we're introducing a few new ones for next year. Before you enroll, take some time to review these changes and learn about what's available to you.
New! Voluntary Supplemental Insurance
Two new plans are being offered that provide additional protection and security for you and your family.
These plans pay money directly to you, and you decide how to spend it. Use it for your out-of-pocket medical expenses, like copays and deductibles—or for household expenses and bills.
New Accident Insurance: If you're injured in an accident, you'll receive a lump-sum payment you can use to assist with medical or living expenses.
New Hospital Indemnity Insurance: When you're admitted to the hospital, you'll receive a lump-sum payment plus a per-day payment for each day of your stay. The plan covers hospitalization due to illness, injury, and childbirth.
Critical Illness Insurance: When you're diagnosed with a covered serious condition, critical illness insurance provides you with a lump-sum payment of $10,000.
You can choose one or more of these plans during Open Enrollment for yourself and include coverage for your spouse or domestic partner and your children. You pay for these plans with after-tax payroll deductions, so any benefits you receive are not taxed when a claim is paid.
Learn more on the Supplemental Insurance page.
New! Kaiser Chiropractic Services

In 2023, Kaiser plan members will be eligible for a combined total of 25 acupuncture and chiropractic visits per year as part of the wellness benefit of your medical plan.
See what's covered in the 2023 Benefit Plans Comparison Chart (pdf).
More Support to Grow Your Family

To help you expand your family, we've enhanced our Progyny fertility benefits. Cigna members who are unable to achieve a viable pregnancy in two Progyny Smart Cycles can access a third Smart Cycle to help them conceive.
HSA Contribution Limits
IRS pretax contribution limits for the Health Savings Account (HSA) are increasing for 2023. Save up to $3,850 if you have employee-only coverage and $7,750 if you cover other family members. (These limits include both your and NortonLifeLock's contributions.) Plus, if you're over age 55, you can contribute an additional $1,000.
You can change your HSA contribution amount anytime at benefitsolver.com or through Benefitsolver on MyApps.
FSA Contribution Limits
In 2023, you can contribute up to $2,850 before taxes to a Health Care or Limited Purpose Flexible Spending Account (FSA). You can carry over only up to $570 of unused funds into the next year. You'll forfeit the rest of the money—so estimate your expenses carefully.

The Dependent Care FSA contribution limits are not changing. You can contribute up to $5,000 if you're single or if you're married and filing a joint tax return, or $2,500 if you're married and filing separate tax returns.

You can change your FSA contributions only during Open Enrollment unless you experience a qualified status change.

401(k) Contribution Limits

The IRS usually announces new 401(k) contribution limits in October. For 2022, you can contribute up to $20,500 before taxes to your 401(k) account—or $27,000 if you're over 50. These limits are expected to increase by $1,500 or more in 2023.
You can change your 401(k) contributions amount anytime through Fidelity.

Reimbursement for Medical Travel

Elimination of Age-Based Life Insurance Reduction

The amount of your basic or optional life insurance through Lincoln Financial will no longer be reduced when you reach age 65.
Plan Contributions
Your payroll deductions for Cigna and Kaiser medical plans and for the Delta Dental 2.0 plan will increase slightly. Review the 2023 Benefit Plans Comparison Chart (pdf) for all plan contribution amounts.
2023 Medical Cost per Pay Period

| | | | | |
| --- | --- | --- | --- | --- |
| Cigna | Employee | Employee + Spouse | Employee + Child(ren) | Employee + Family |
| HSA plan | $30.92 | $116.31 | $66.00 | $201.69 |
| OAP plan | $51.23 | $161.54 | $107.54 | $269.54 |
| OAP 500 Arizona plan | $59.54 | $146.31 | $119.54 | $212.77 |
| | | | | |
| --- | --- | --- | --- | --- |
| Kaiser Permanente | Employee | Employee + Spouse | Employee + Child(ren) | Employee + Family |
| HMO California plan | $35.08 | $133.85 | $74.31 | $213.23 |
2023 Dental Cost per Pay Period
| | | | | |
| --- | --- | --- | --- | --- |
| Delta Dental | Employee | Employee + Spouse | Employee + Child(ren) | Employee + Family |
| 1.0 plan | $2.31 | $6.46 | $4.62 | $8.31 |
| 2.0 plan | $6.46 | $18.00 | $11.54 | $22.15 |