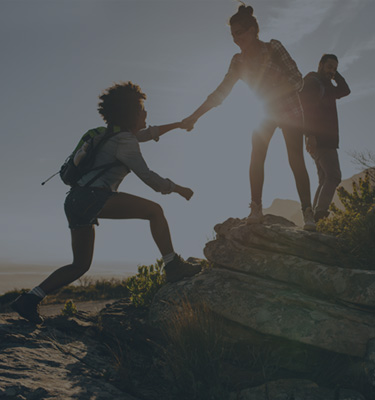 As a NortonLifeLock™ employee, you have the opportunity to enroll in the legal insurance plan offered through ARAG®. Just like you buy any other kind of insurance to protect yourself in the event of a future loss, a legal insurance plan can help protect you from the most common legal matters.
Life is full of unexpected situations that come with legal or financial challenges. Legal insurance through ARAG helps you plan for the future while protecting you against the unpredictable. When you need legal help:
Receive 100% paid-in-full coverage on network attorney fees for most covered legal matters.
Save hundreds of dollars, on average, per hour on attorney fees.
Access a nationwide network of thousands of attorneys who average 20 years of experience.
Rely on a network attorney near you who can address your legal situation by providing advice, document preparation or review and representation if needed.
Use DIY Docs® to create a variety of legally valid documents, including state-specific templates.
Visit the online Learning Center to view articles, guidebooks and videos that cover timely legal and financial topics.
You have a choice of two legal plans that offer access to consultations with an attorney, either in person or by telephone, to address a number of legal issues. You also have access to ARAG's online library, where you can search a collection of articles, guidebooks, newsletters, videos, and online legal documents to learn more about specific legal matters.
You can choose between two plans to get the coverage that best fits the needs of you and your family. UltimateAdvisor® provides a wide range of coverage and services that address life's most common legal issues. UltimateAdvisor Plus™ includes more robust coverage and additional services like tax services and services for parents/grandparents.
UltimateAdvisor
$9.00 per paycheck ($18 per month)
Covers most common legal matters:
Creating a will or trust
Selling/buying a house
Family law issues, such as name change, adoption, divorce, elder law, guardianship/conversatorship
Primary residence legal matter
Consumer protection issues
And more…
UltimateAdvisor Plus
$12.00 per paycheck ($24 per month)
Offers all the coverage provided by UltimateAdvisor, plus these additional services:
Immigration issues
Traffic tickets
Secondary residence legal matter
Tax services
Services for parents/grandparents 
For a full list of covered benefits, visit ARAGlegal.com/plans and enter access code 10245nll or call 800-247-4184.
Acquire Legal Assistance
Visit ARAGlegal.com/plans and enter access code 10245nll to ask questions about your plan, research specific legal topics and more. You may also call 800-247-4184 to speak with an ARAG Customer Care specialist.
Access legal assistance in whatever way it works best for you:
Telephone advice. Attorneys can easily handle certain issues over the phone. You can consult with a Network Attorney over the phone as often as necessary—and as long as necessary—for any covered legal needs.
Telephone advice and Consultation - network attorneys are available nationwide, with immediate access and additional flexibility. Call 800-247-4184 to speak with an ARAG Customer Care specialist for assistance. 
In-Office Services – you can meet in-person with a network attorney who can provide legal advice, review and prepare documents, and represent you in court.
Online Resources – as a plan member, you have online access to:
ARAG Learning Center to view educational articles, videos and guidebooks to better understand legal issues. 
DIY Docs® to create a variety of legally valid documents, including state-specific templates.
ARAG Legal App – Select and connect with network attorneys on the go. The app includes an Attorney Finder with detailed attorney profiles that include areas of practice, experience, licensing, education and ratings and reviews from ARAG members. To install the app on your device, visit the App Store (Apple) or Google Play (Android) and search for ARAG. 
Reduced Fee Services – You can still save money by using a network attorney if your legal matter is not fully covered and not excluded under you plan. The attorney will provide a reduced fee that will be at least 25% off their normal hourly rate.
Leaving the Company
If you leave NortonLifeLock, you may enrol in a similar plan offered by ARAG and pay the provider directly.  To enroll, please contact ARAG Customer Care at 800-247-4184 or go to ARAGlegal.com/MyChoice and enroll online within 90 days of your last day of employment.
Limitations and exclusions apply. Depending upon a state's regulations, ARAG's legal insurance plan may be considered an insurance product or a service product. Insurance products are underwritten by ARAG Insurance Company of Des Moines, Iowa, GuideOne® Mutual Insurance Company West Des Moines, Iowa or GuideOne Specialty Mutual Insurance Company of West Des Moines, Iowa. Service products are provided by ARAG Services, LLC. This material is for illustrative purposes only and is not a contract. For terms, benefits or exclusions, call our toll-free number.